Details about this artist
Olawale Oloforo was born on 9 May 1986. He's better known as Brymo, he's a Nigerian singer, songwriter, composer, and author. He was born and raised in Okokomaiko, Ojo, Lagos State; his father is an Awori carpenter and his mother is an Egun petty trader; he is the only child of his parents. was quite a troublesome child who got into numerous fights with other children from his neighborhood. He grew up in a multi-faith household and learned to recite the entire Qur'an after being enrolled in an Islamic School. He went to Aganju Aka Primary School and later enrolled at Japual Primary School. gained admission to Lagos State University (LASU), where he studied zoology, but after his second year, he left LASU to pursue a career in music.
Years Active: 1999 – Present
Age: 33 years old
Music Career 
In 1999, he recorded his first song while in secondary school and titled it "Future". In 2002, he and some of his friends formed a group called The Aliens. Between 2004 and 2005, the group had problems and disbanded in 2005. He was inspired to create music after listening to his mother singing fuji songs. He released his debut studio album Brymstone in 2007. He told Damiete Braide of The Sun he chose R&B after being influenced by the work of R. Kelly and the Backstreet Boys.  He also told Braide he sold more than 2,000 copies of the album within six months of its release.
In a 2013 interview with The Sun, Brymo said management problems prevented him from getting a marketing deal for the album and that he had a one-million naira offer that did not work out because of technical issues.  was featured on the hit single "Oleku", which was released as the lead single from Ice Prince's debut studio album Everybody Loves Ice Prince (2011). Brymo told Tony Erhariefe of The Sun that his inspiration for recording the hook of "Oleku" came from the passion and energy around him, and from hunger and desperation. He also said that although the song did not necessarily generate money, it gave him exposure.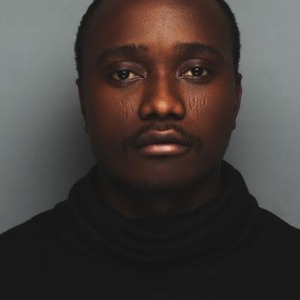 In 2010, Denrele Edun, whom he met a few years earlier, asked him if he knew the rapper M.I, who was interested in talking with him. In 2010, Brymo signed to the label Chocolate City after talking with M.I.  Prior to his record deal with Chocolate City, he collaborated with Jesse Jagz on the song "Love You", which appeared on the rapper's debut studio album Jag of All Tradez (2011). He released his second studio album TheSonOfaKapenta on 23 November 2012; it was initially slated for release on 15 November.  The album features guest appearances from Jesse Jagz, Pryse, M.I, and Ice Prince.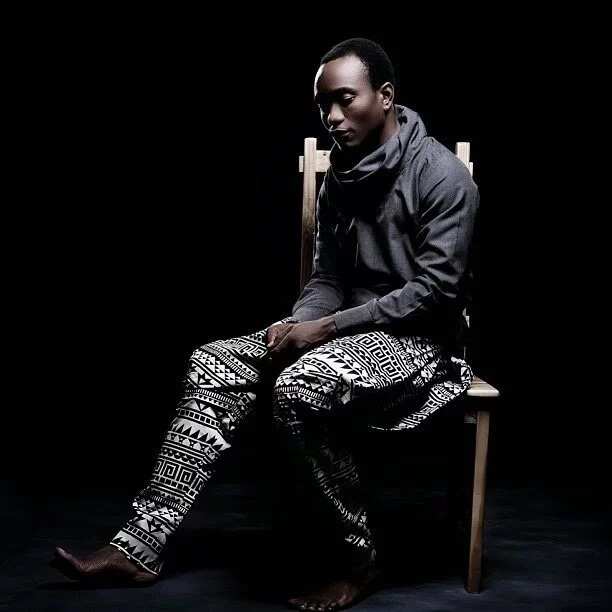 It was recorded in English and Yoruba. On 18 September 2011, Brymo released the Legendury Beatz-produced "Ara" as the album's lead single. Its music video was directed by AJE films and was released on 31 December 2011. He told Damiete Braide of The Sun that "Ara" is a slang term that loosely translates to "wonder". In a July 2012 interview with Adeola Adeyemo of BellaNaija Brymo said he recorded the song while being under pressure from Chocolate City to submit a single.  He also revealed that "Ara" was written six months after he recorded "Good Morning". On 16 April 2012, Brymo released "Good Morning" as the album's second single.
Its music video was directed by AJE films and released on 30 July 2012. In a 2012 interview with The Punch newspaper, Brymo said his father's carpentry profession inspired the album's title and described TheSonOfaKapenta as a summary of his life and said each song is a reflection of his energy. also said he recorded the album to be identified by his body of work as a lead artist rather than as a featured artist. In January 2013, The Nation newspaper included TheSonOfaKapenta on its list of the "Albums that failed commercially in 2012".
Artistry 
His music is a mixture of fuji, R&B, pop, and rock. He told Damiete Braide his music can easily be called pop due to its ability to getting across to the people. His albums Merchants, Dealers & Slaves and Tabula Rasa comment on social injustice and chaos that are prevalent in Nigerian society. In a 2016 interview with OkayAfrica, Brymo said, "Although my songs reflect many issues which are relevant in my society, I believe that human relations are the site where all issues emerge".
Personal Life 
He has a son named Waju Ashimi who was born on 27 March 2015. On 12 November 2015, he uploaded pictures of Waju onto his Instagram account for the first time
Net Worth 
He's currently one of the richest and most influential artiste in Nigeria with an estimated net worth of $3.5million.