Details about this artist
Mobolaji Bolaji Ojudokan also known by his stage name Boj, is the stage name for Nigerian singer and songwriter. Initially, of the group DRB whose other members he met while in college in Worcestershire, he was the only child for 9 years and spent his early childhood following his mother around and listening to his mother's music collection. he was the only child for 9 years and spent his early childhood following his mother around and listening to his mother's music collection. He did not grow up listening to Westlife and the teenage sensations of the '90s, he was more of an Onyeka Onwenu-listening, Bongos Ikwue-enjoying, 9-year-old. Boj studied Audio Engineering and is considered to have quite a different sound from mainstream pop.
Years Active: 2013 – Now
Music Career
Since his first performance, he has gone to perform at many major events and he intends to perform in more high-profile places, growing his music and his brand into a global phenomenon. In doing this, he intends to collaborate with a lot of musicians. "I'd like to collaborate with Ice Prince, Temi Dollface and Asa." However, despite the obvious parallels between his music and the music he listened to as a boy, BOJ finds it difficult to mention any particular artiste as an influence. "I don't have any influences per say," he says. Without context, this statement might be interpreted as arrogance.
He is frequently compared to Ajebutter 22 and Falz, both of whom he has collaborated with, the basis of the comparison having to do with a distinct sound as with a privileged background. He has recorded with Davido, Reminisce, Show Dem Camp and Olamide. Although with a handful of solo singles and no official album, he became the first artist to be nominated in the same category at the Headies.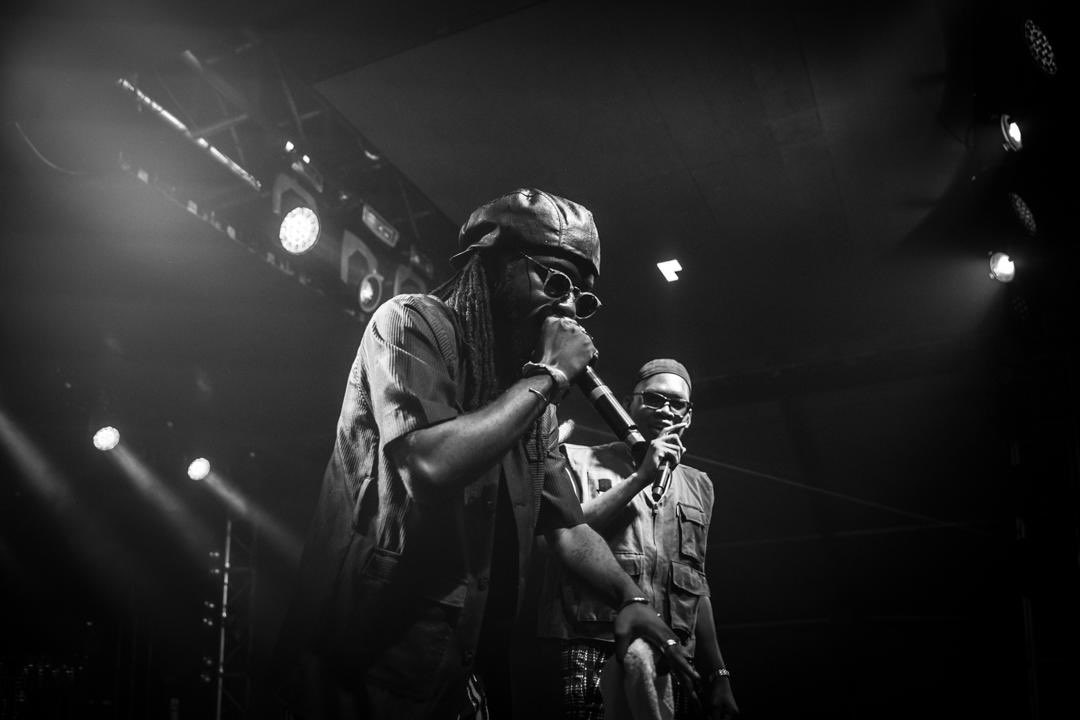 But his expression as he says the words betrays the truth that goes beyond his words, truth even he might not be consciously aware of: he has been influenced by so many different people that he cannot pinpoint which one, in particular, influenced him the most. But that is all to come in the future. For now, BOJ is content with biding his time while he goes to school, featuring in the odd song here and there, providing backup vocals for this musician or that. His recently released EP, #BOTM, short for "BOJ On The Microphone," a 10-track beauty produced primarily by studio magic, was well received and served as his introduction to the music scene.
The self-described hustler sees teenagers as his primary target. "For now, though," he adds. He intends for his fans to grow with him. It is the expectation that as he gets older, so will the content of his music mature, shifting from teenage-centric topics as young love, parties and laissez-faire, to deeper themes as the meaning of life and self-actualisation. That's why his music sounds more classical and richer than contemporary 21st Century music.